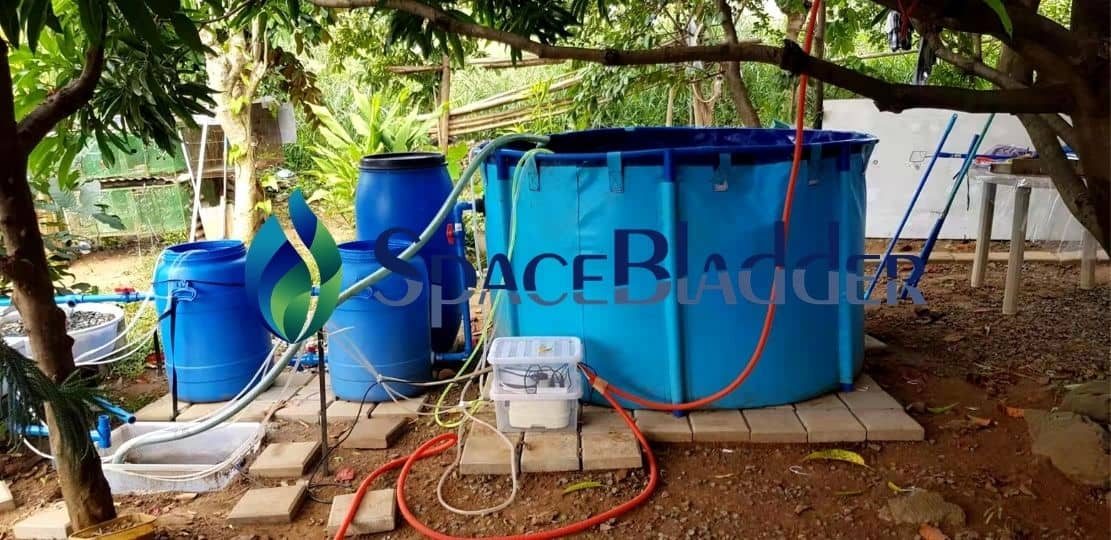 December 7, 2020

What's the best backyard fish farming tank to buy?
Nowadays, with the fast development of aquaculture, there are large people will find its huge economic potential. Not only simple fish farming but also the aquaponics system.
Are you still searching "how do I start a fish farm?" or "what is the best fish farming tank to buy" online? When you have an idea for fish farming, you may source out so much knowledge on the internet, you will find so many ads or cases. But the only answer is a test. Keeping trying, keep doing, then make it. Let us start it with a small project in the backyard.
This picture is feedback from our client, they have so many ideas for the aquaponics project when he found us. We encouraged him to test one of our plastic frame support fish tanks to connect his equipment first. Then he got it. It looks very nice.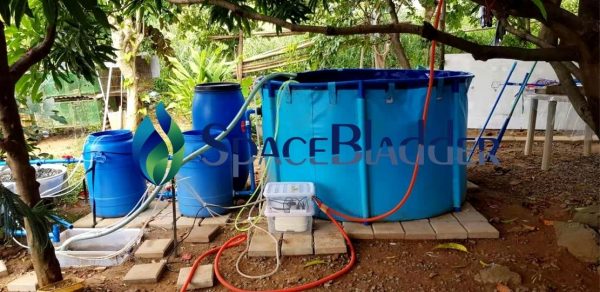 Why should we recommend this fish farming tank to him when we still have so many other types. Because of this fish tank made of collapsible hard plastic tube and PVC liner which with big capacity, lightweight, small package, and durable structure. Meanwhile, it can be installed by 1-2 people in 5 mins. This is a special design for backyard fish farming or small fish farming project.
Custom-made service for every customer, we believe the best products are those that fully meet the customer's expectations. Moreover, and we will provide professional suggestions as customer's requirements.
A warm welcome to contact us.