Home Use Biogas Plant -Small Diogas Digester Design & Construction
Space home use biogas digester taking PVC as the main raw material and adding red mud powder as the modifier, red mud is the waste residue of alumina produced by the aluminum plant. It contains a lot of metal minerals such as SIO2, AL2O3, TIO2, NA2O, and other additives, through dynamics. It is foldable, easy to transport, simple set-up, easy to install, anti-stretch, anti-laceration, anti-blowing, anti-corrosion, anti-stripping, anti-chilliness, anti-insolation, anti-fire, anti-aging, high safety..
Home Use Small Biogas Plant Size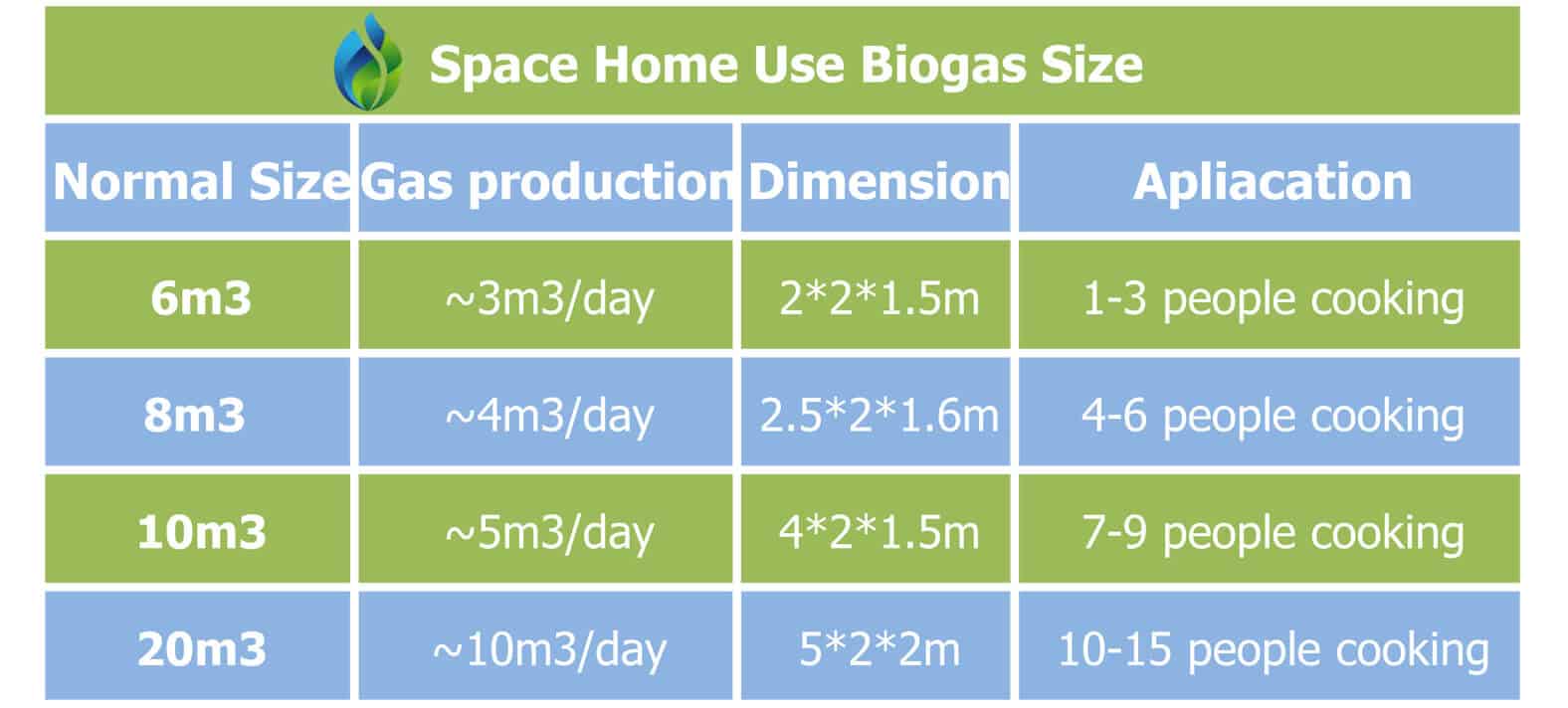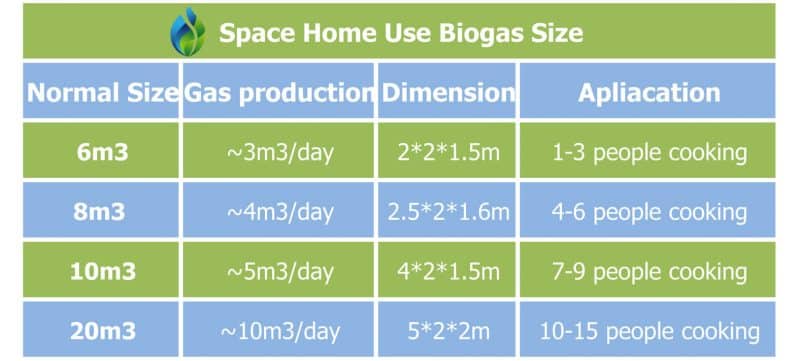 Usually, 8m3 and 10m3 are our hot sale products.
Space home use biogas plant construction
According to the drawing that we provide for you to dig the pool.

Install the biogas bag in it.

Stored the manure about 2-3 weeks in the inlet pool.

Put manure in the biogas bag, the percentage of water and manure is 1:1. (It according to your main manure)

Normally, the first fermentation time is 1 week in summer, 2-3 weeks in Winter.

(How many manure need to put in it? Normally, the adding manure do not more than 50% of the biogas bag volume, and the manure in the biogas bag must above the inlet since can keep the leakproofness of the biogas digester )

Use pipe to connect the gas with dewater, desulfurizer, pressure pump, safety valve, biogas stove, rice cooker, water heater etc. since it can works. (We had equipped 20m hard pipe and 10m soft pipe for you, in the outside, connect the hard pipe, indoor use soft pipe.)

After it, each about 7- 15 days add new manure. Our biogas system is automatically, new manure adds in, and then, used manure will be out.
Space home use biogas plant is a very simple-set system, the above information mainly for reference; please kindly according to the specific situation do it.
We also provide customized biogas storage bag, any needs and question please contact us.
Please feel free to contact our professional team!