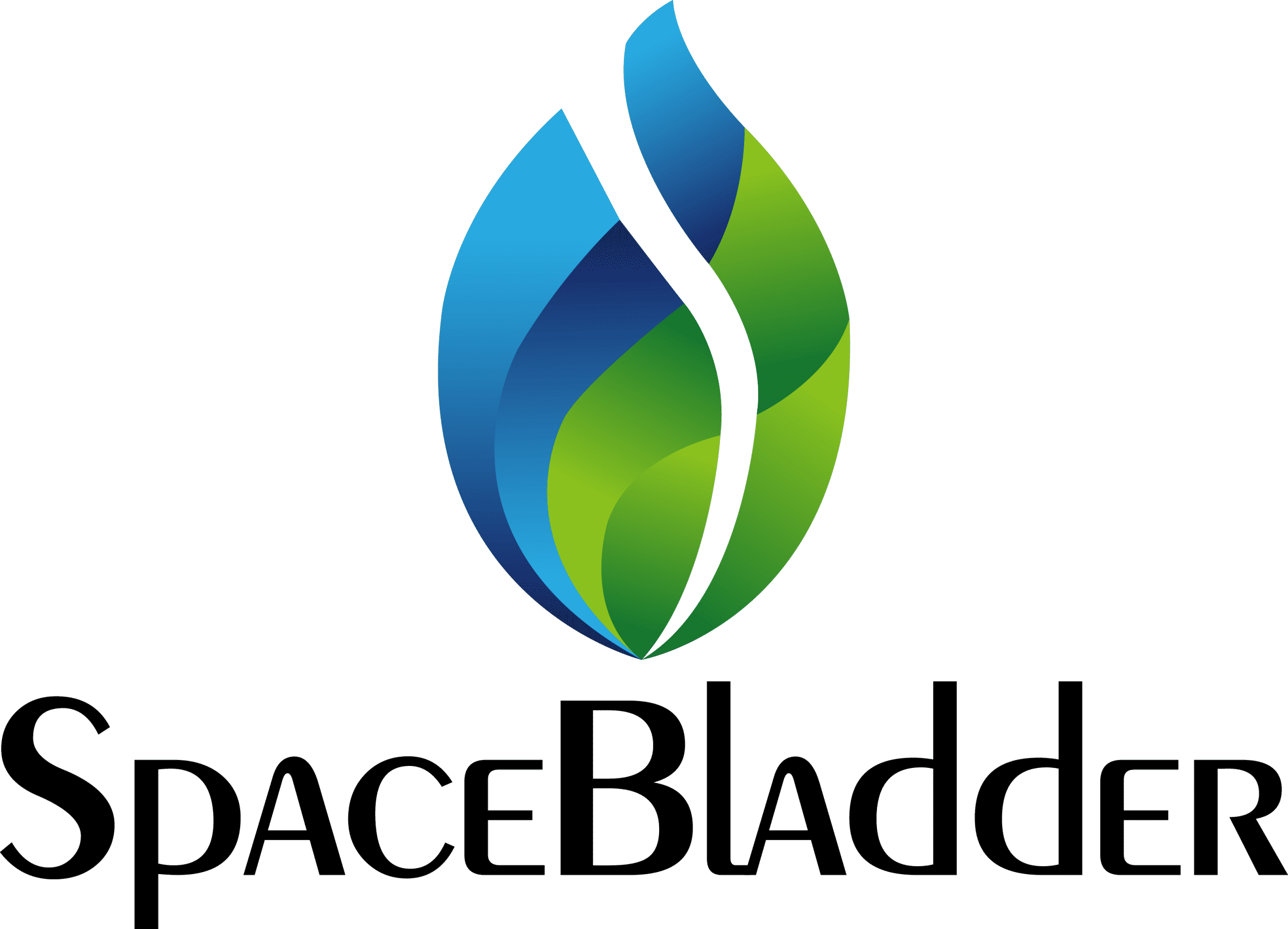 "Trusted Bladder Tank Supplier"
SPACEBLADDER is located in China. It is a professional flexible liquid container manufacturer with 30 years of R&D and production experience. The future is full of possibilities, whether the flexible water tank product or our dream, this is why "SPACE".
Since the 1990s, we have begun to design and manufacture soft drought-resistant water bladders suitable for agricultural production, which have been widely developed and applied in the domestic market.
In 2000, we began to produce a new generation of soft packaging in line with international standards—flexitank. It quickly enters the international market in a short time with the advantages of being more reliable, more economical, more environmentally friendly, and has won unanimous recognition and praise from customers.
With the gradual maturity of technical equipment and personnel experience, our products are constantly expanding and upgrading. In addition to drought-resistant water bladder tanks and container flexitanks, we have also developed fuel bladders, Oil Spill Containment Berms, and fire-fighting water tanks, fish farming tanks, and other products. Applicable fields are becoming wider and wider.
Excellent quality and reputation have won good feedback for Space's flexible water bladder in domestic and foreign markets. Products are exported to various countries around the world, such as the United States, Germany, Spain, South Africa, Kenya, Singapore, the Philippines, Saudi Arabia, Malaysia, etc.
SPACEBLADDER has a professional R&D, production, and sales team.
In terms of research and development, in order to maintain the company's innovation capabilities, it has maintained long-term communication and cooperation with relevant majors in domestic colleges and universities. Strengthen innovative concepts, extract patented technologies, and upgrade products and technologies; in addition, we are constantly summing up customer needs, completing every challenge and accumulating more experience based on customer ideas and designs, so as to meet more customers' liquid storage needs.
In terms of production, we have a large group of experienced technicians. Familiar with welding equipment, able to complete production proficiently and efficiently; rich experience in detail processing, such as welding seam processing, assembly of accessories, adequate packaging, etc. They not only ensure the quality of the products, but also the comprehensive capabilities of the entire production team. This is also the reason why our products have almost zero quality problems.
In terms of sales, the team has solid international trade experience, professional product knowledge, and an attentive service attitude. Ensure that customers have a satisfactory purchasing experience in all aspects of product communication, international freight, customs declaration, and after-sales use.
Comprehensive Qualification
We has passed ISO9001:2008 quality management system certification, ISO22000:2005 food safety management system certification, ISO14001:2015 environmental management system certification and other system certifications.
The products have passed COA, EU CE, US FDA, China green environmental protection products, and credit AAA-level enterprises. , ROHS, SGS, CCIC and other series of testing standards and SGS General Standards company inspection and testing, fully comply with EU environmental standards and Germany, the United States, France flame retardant standards. More than 20 patents.
The main products include container Flexitank, water bladder tank, fuel bladder tank, gas storage bags, frame support water tanks, folding fish tanks, soft rainwater collection tanks, and other soft liquid storage container products. Our products are environmentally friendly and energy-saving, light and practical, and low-cost. They can be widely used in agricultural irrigation, industrial storage, oil field storage, transportation storage, drought relief, municipal fire protection, engineering inspection (pre-compression) and other industries for liquids storage and transportation.
SPACEBLADDER water bladder tanks and fuel bladder tanks are designed to store a wide range of liquids, including drinking water, non-drinking water, juice, fuel, etc. The main size of the water tank ranges from 50L to 500,000L and can be used in residential, agricultural, industrial, and military applications. We have customized a variety of foldable storage tanks for global customers to meet various liquid storage needs.
To ensure the quality of space bladder tank & Liquid containment, Now we offer double welding service for each bladder tank. Double Welding can enhance the tightness of the bladder tank and quality. At the same time, can be an increase of service life. This service will take twice the production time compare with this service.

High Duty Material to ensure the quality our bladder tank. Compare common material our material more high performance on Tensile Strength, Tearing Strength and Peeling Strength. We will continue to maintain and improve quality.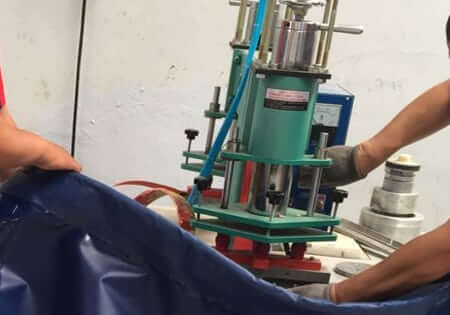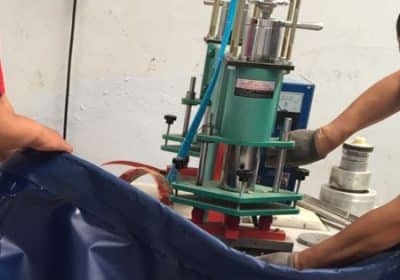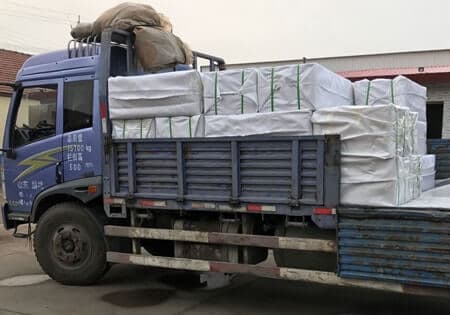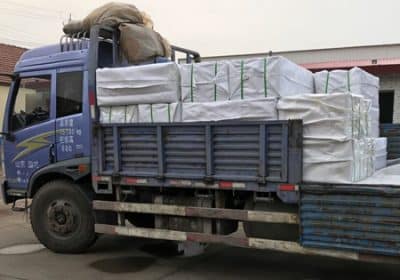 Made in China, Ships Worldwide, International Reputation
Now Space Bladder can ship via express, air transportation, LCL or FCL by sea to any destination in the world. Our main market covers the Middle East, North America, Europe, Africa, Asia and South America. You can rest assured our service. If you are interested our space bladder tank, feel free to contact us, We would be glad to talk with you and answer any questions.
Purchase or Inquiry a Space Bladder Today
With more than 18years of production experience. Space Bladder Tank has been producing outstanding bladder tank for Daily Use, Agriculture, Military, Army, NGO Rescue, Garden, Farm, Restaurant, Construction, Home, Fire Fighting, and Marine. Now we have been the leader in China's bladder tank, flexible industry, and we are expanding the global market rapidly. Our unique advantages are OEM services and Consultation Services. That's why Space Bladder different from other suppliers.