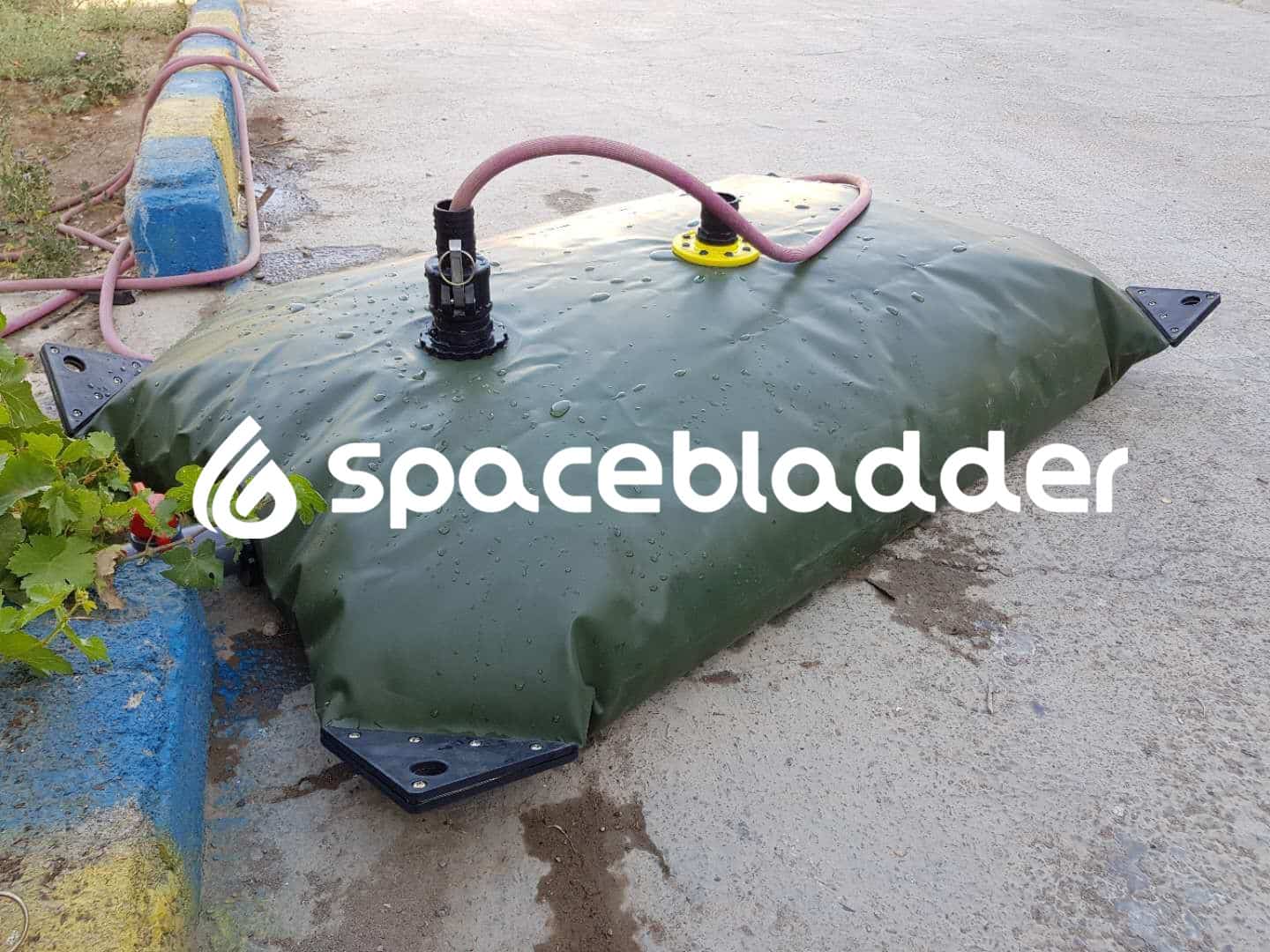 August 2, 2018

SpaceBladder TPU Pillow Water Tank for House Water Saving Purpose
This case from one of our Iran client. Last month, He contacted anentd s an inquiry to us. He mentioned that Iran is facing water shortage problems and he always looking for a way to solve water saving problems. Meanwhile, there typically use polyethylene water tanks for places which have the shortage of water pressure in a combination of an electric pump, there are many inconveniences in use. He needs a good product to help him. We really understand his requirment and explain with him step and step. Pretty hope our water stroage system can help more people which have water saving purpose.
SpaceBladder TPU water storage tank is very suitable for solving your water problems.
Firstly, This material is FDA certificated which is complete meets standards for drinking, most suitable for people drinking.  Of course, if just for rainwater collection, farm harvesting, animal drinking etc. We also have PVC material for your choice.
Secondly, all SpaceBladder products are soft, collapsible, flexible. We provide custom size service for every client so that you can put it everywhere which you want. Both indoor and outdoor, because the working temperature is  -30~+70℃. When you do not want to use it, just fold up.
At last, SpaceBladder products have a simple set-up which includes the inlet, outlet, and air valve. Most of the time, you need not connect pump etc. Just like the below pictures show which is from our client. He likes it very much.