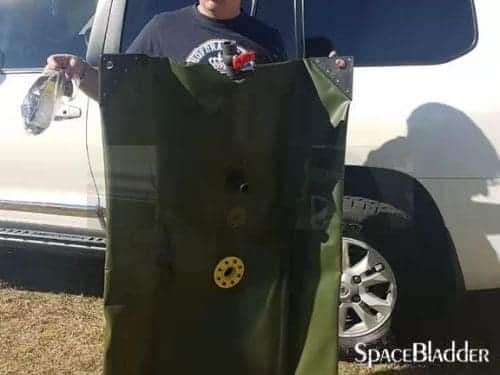 Extended Range Portable Camping Small Water Tank
Extended Range Portable Camping Small Water Tank Description
Due to the inflexibility of traditional liquid storage tanks, it may be difficult to find a cost-effective solution for the short-term storage of liquids. The water tank must be made of advanced reinforcement that can withstand the pressures involved and is easy to carry and store, suitable for use in any location, such as cars, yachts, courtyard, balconies, camping, etc.
Spacebladder portable small water tank can 100% solve this problem which can extend the water use range.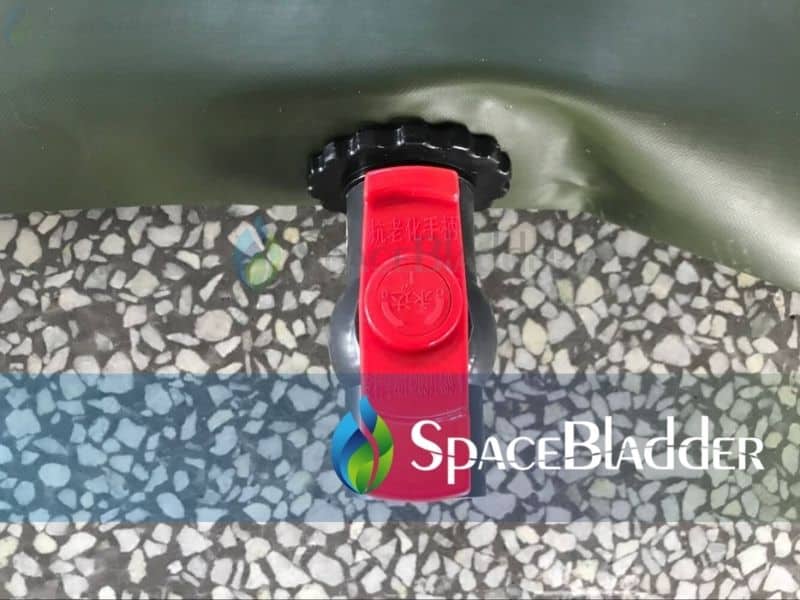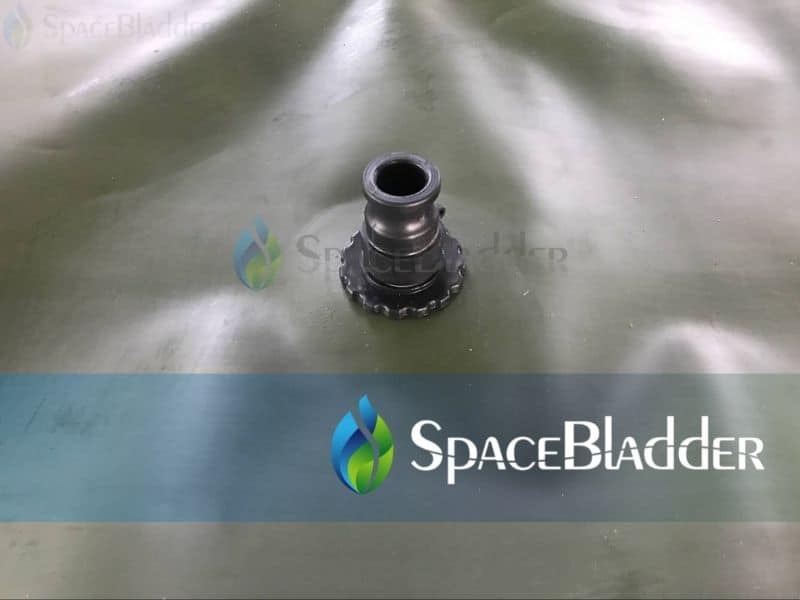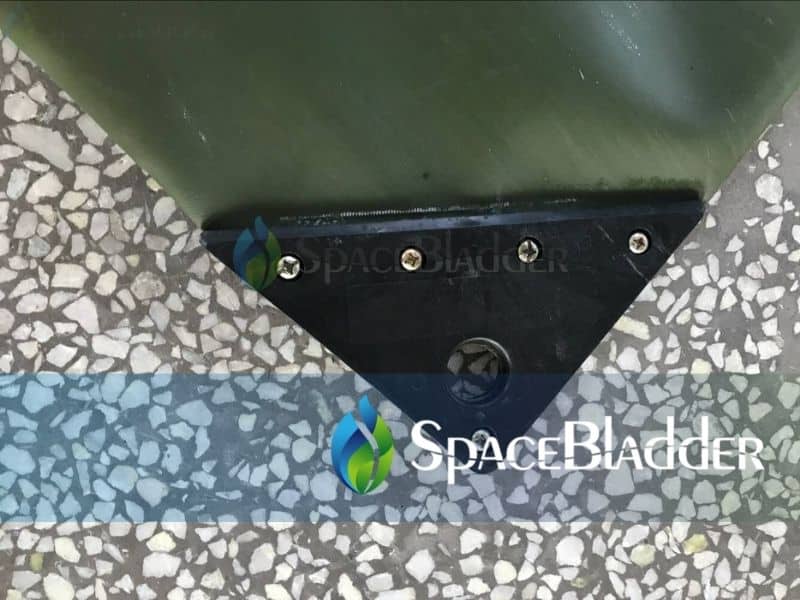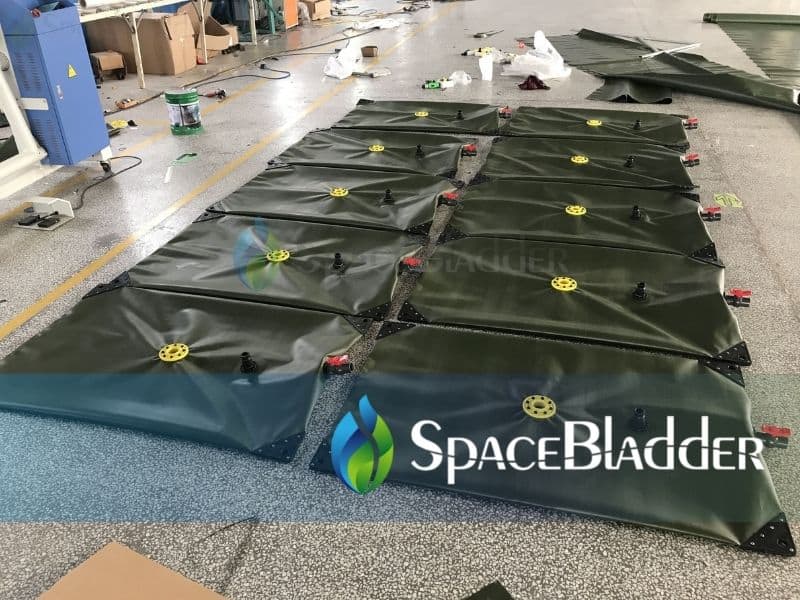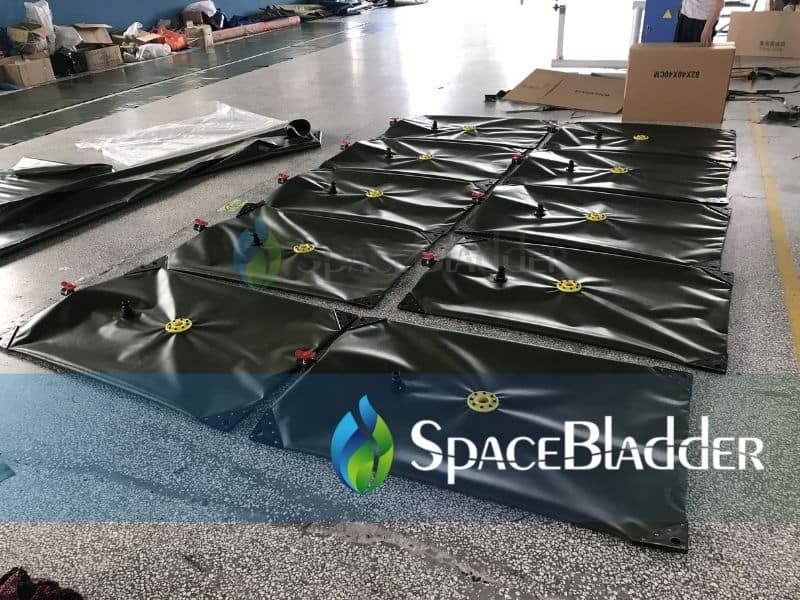 Hot sale small size
Following is our hot sale regular small size.
The dimension is totally customized, any other special design idea, please contact us.
| | | | | | |
| --- | --- | --- | --- | --- | --- |
| Type | Volume | Size | Thickness | G.W | Packing size |
| SP-005 | 50L | 1*0.5m | 0.7mm | ~4kgs | ~0.3*0.3*0.2m |
| SP-01 | 100L | 1*0.9m | 0.7mm | ~6kgs | ~0.3*0.3*0.2m |
| SP-02 | 200L | 1.4*0.9m | 0.7mm | ~8kgs | ~0.4*0.4*0.3m |
| SP-05 | 500L | 2*1.1m | 0.7mm | ~10kgs | ~0.4*0.4*0.3m |
Product Details
Air pressure valve/vent
When the water pressure is too high, it will automatically release water to protect the small water tank using suitable safety and longevity.
Protect cover
Generally, the four corners of the tank will withstand large water pressure, thus enhancing the design of the corners to ensure their service life.
Inlet valve + outlet valve
It's a custom size. In order to facilitate customers to connect water pipes, we have 1inch, 1.5inch, 2inch, 2.5inch,3inch for choice. The material also has plastic, stainless steel, aluminum on optional.
Standard size: 2inch
Standard material: Hard plastic
High strength material
It mainly has PVC material and TPU material for choice.
TPU material is food grade,100% safe; It is suited for potable water storage.
PVC material is a kind of very popular material, suit for ordinary water storage.