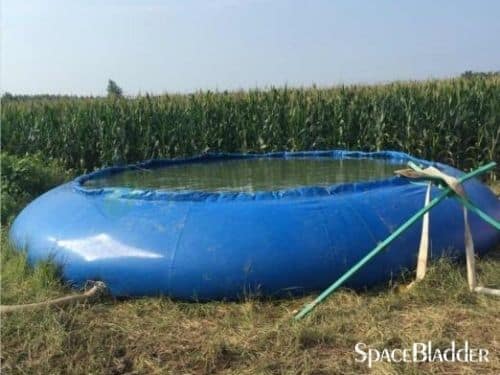 50000 Liter Agricultural Farm Use Mobile Water Reservoir Tank
For many areas with uneven terrain or a shortage of water resources, agricultural irrigation water is still a problem, and it is difficult for water resources to be distributed in every agricultural planting area.
Our onion-shaped self-supporting water tank can effectively solve this problem by temporarily building a mobile reservoir for areas lacking irrigation water.
This 50000 Liter Mobile Water Reservoir tank is the type of open-top onion tank made of high tear strength PVC coated fabric with floatation collar. It can be applied to any conditions and climate zones. Due to the strong folding and durability of the material, it can be used repeatedly in any slightly flat place, with a service life of more than 8 years, and high-cost performance, which is very suitable for agricultural water storage.
Product Advantages
This water reservoir tank mainly include 3 parts, outlet fitting, floatation collar, and Onion Shape PVC liner body. Scientific design, perfect accessories, durable materials, constitute its biggest advantage.
1.Optional Outlet Valve + Quick Connect
In order to facilitate customers to connect water pipes, we have so many size for choice.
Standard size
2INCH – DN50
Standard material
Hard PVC plastic
The Other Size Selection:
1/2'' – DN15
3/4'' – DN20
1''- DN25
1-1/4'' – DN32
1-1/2'' – DN40
2'' – DN50
2-1/2'' – DN65
3'' – DN80
3-1/2'' – DN90
4'' – DN100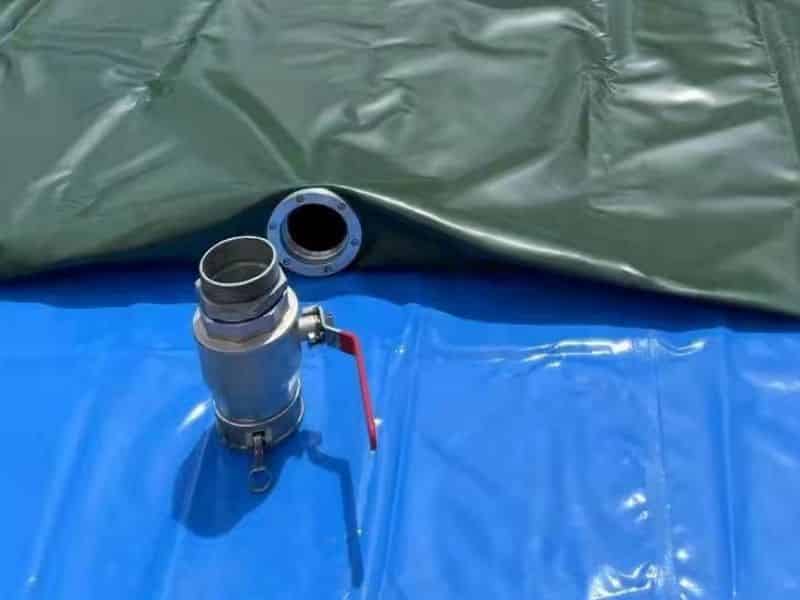 2.Automatic Floating Collar
We have rubber collar, foam Collar, and inflatable Collar for choice. The standard collar is rubber collar. The large opening at the top allows for fast filling and releasing water, and help the tank self-standing when adding water.
3. Heavy-duty PVC Material
The onion shape body made of PVC liner which is non-toxic, UV-resistance, anti-corrosion, meets SGS, ISO9001:2015 quality standard. Collapsible and portable,easy to transport and set up, with long service life.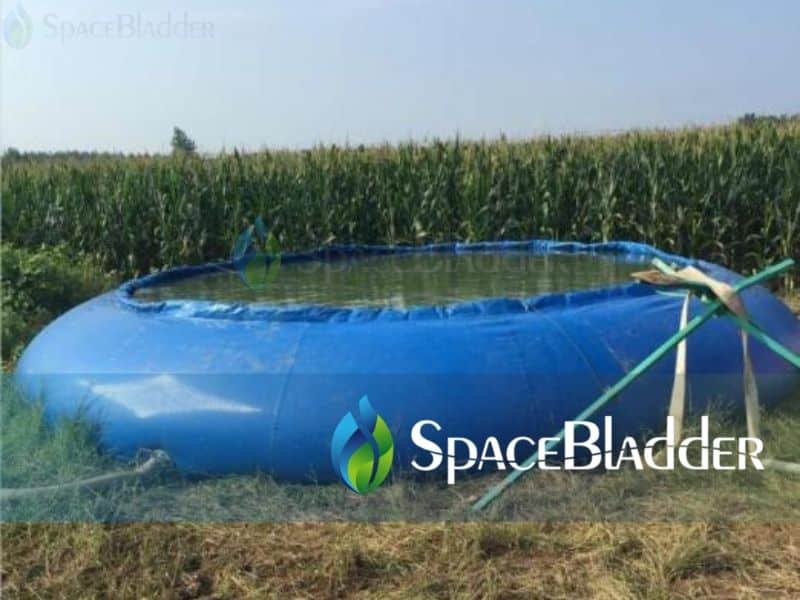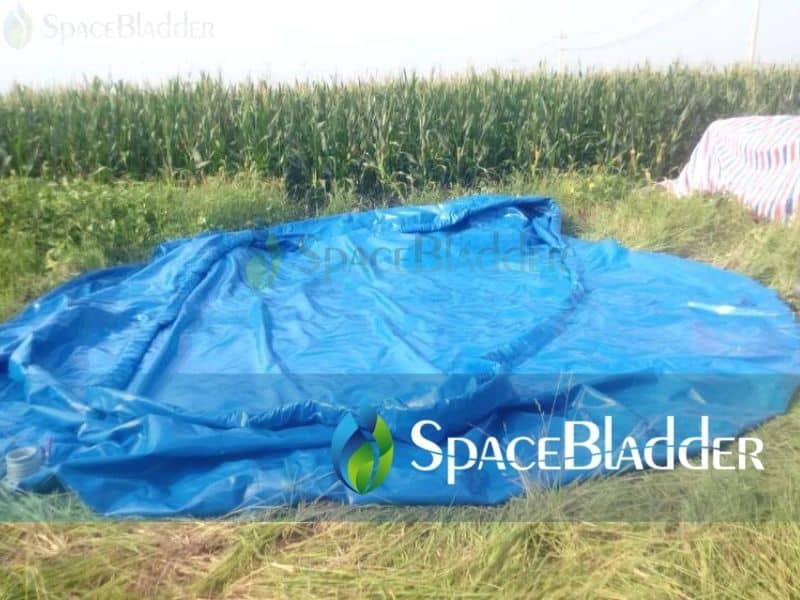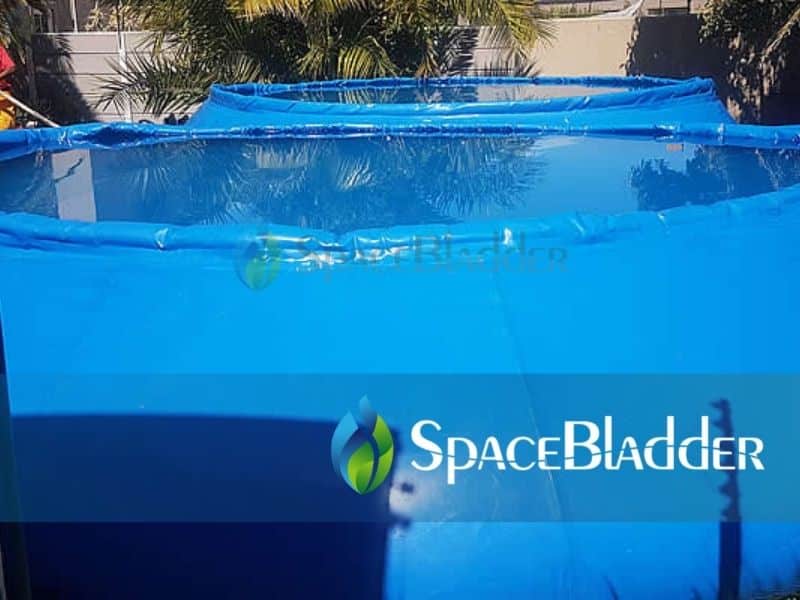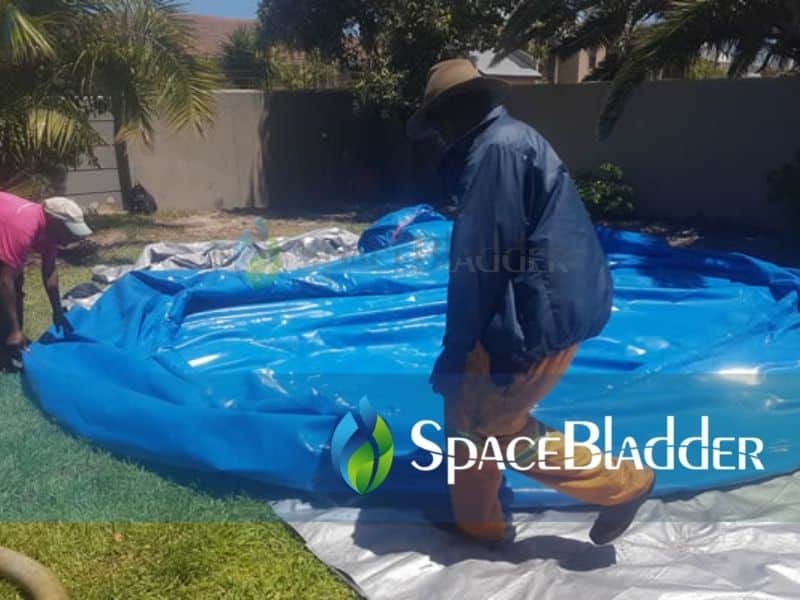 Product Feature
– Heavy-duty construction for durability;
– Self-supporting and without any frame support;
– No need to assemble, quickly expand in a short time;
– With powerful liquid storage function, both water and fuel;
– Folds up, for easy compact storage;
– Resistant to hot and cold wheather, the working temperature is -30℃-70℃
– High-Frequency Welding,no leakage