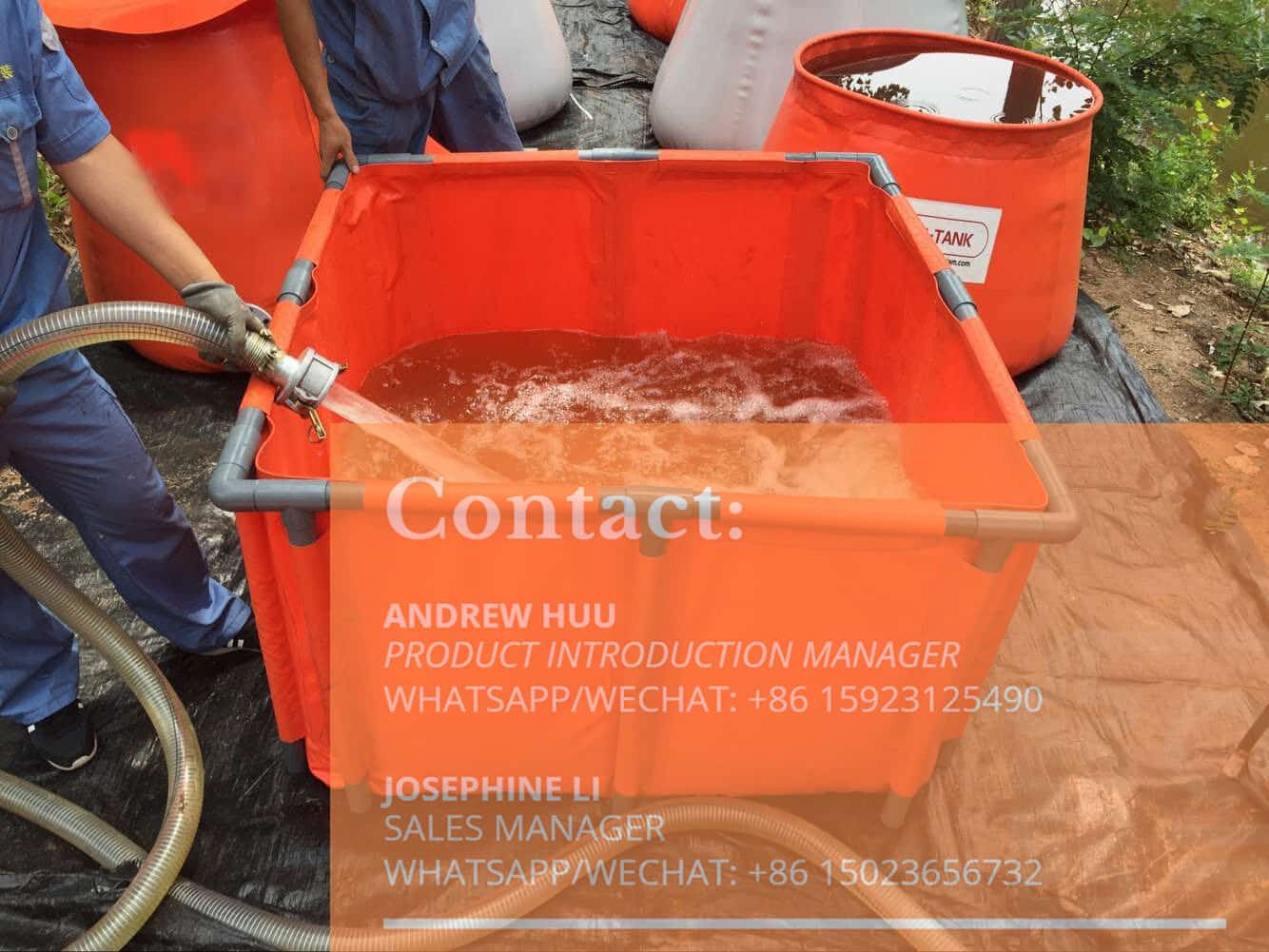 September 6, 2018

Portable Containment, Frame support Tank
What is SpaceBladder Frame support tank
SpaceBladder Frame Support Tank made from a high-quality PVC and plastic support. The PVC material is UV-resistance, temperature resistance is -30~+70℃, PVC liner designed with the utmost safety and care. Plastic support is durable, can table the pool well, meanwhile, it is collapsible and light.
We manufacture a range of plastic from support tank (the normal type is the square and round type), suitable for a variety of applications containing liquid from 700 litres to 7,000 litres. Since no two applications are the same, we use a wide range of materials and allow customization of all fittings and accessories. We can meet our specific storage requirements, whether you are storing potable water, chemical waste or some other liquid.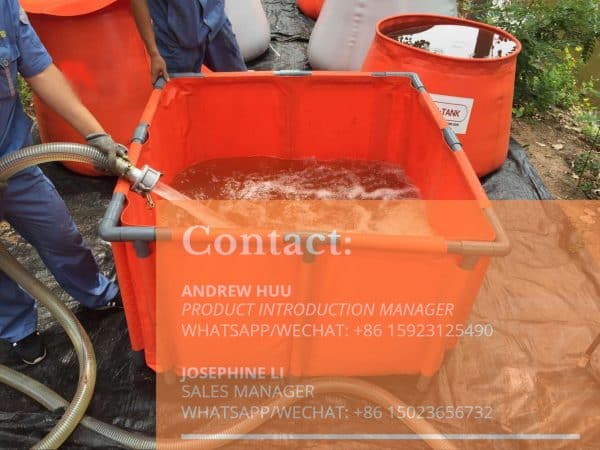 The feature of Frame Support tank
Folds up, for easy compact storage
High tensile and tear strength
Does not leach plastic taste into water
Self-inflating and pressure draining
Resistant to hot and cold temperatures, microbial attack
High-frequency welding, hot wind welding
Taps and fittings include
Puncture and Abrasion resistant
Rust-proof
The application of Frame support tank
Agriculture Irrigation frame support Tank,Fish farming frame support tank,Rainwater harvesting tank,Fire-fighting frame support tank. Of course, you can use our tank anywhere, after all, we just produce it, there are more applications waiting for your discovery. But if you have the idea, you'd better contact us and we will confirm that your application if it is okay.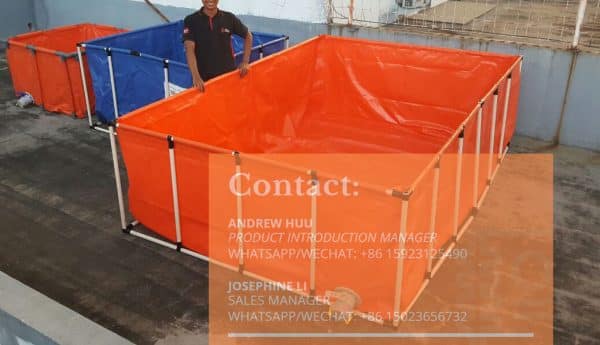 If our Frame support Tank (fish farming tank) cannot meet your requirements, SpaceBladder also have Pillow water storage tank, fuel bladder tank, folding frame tanks etc. for your choice, please read more on this website.