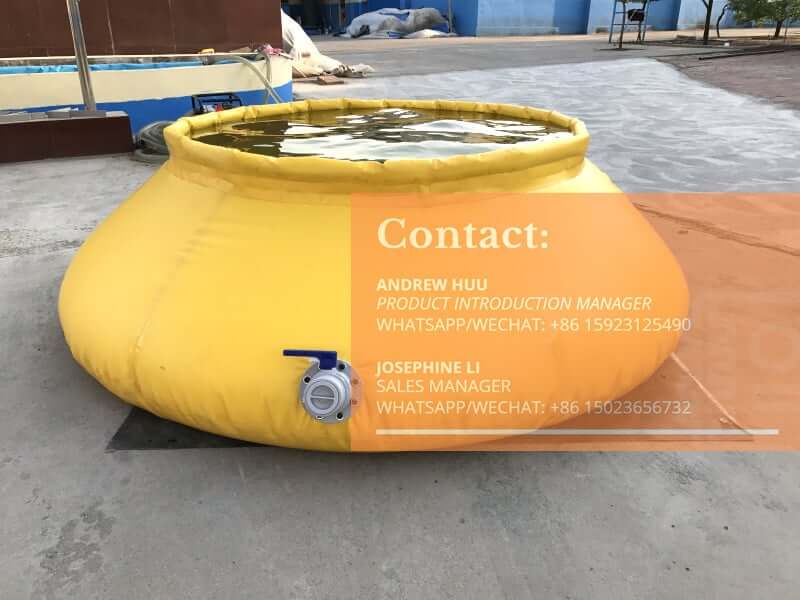 September 5, 2018

Onion Tank, Self Supporting storage tank
About Self Supporting storage tank
Self Supporting storage tank also called an onion water tank because it's in the form of an onion. Same with pillow water bladder tank, it does not include any Support bracket. It is made of High Strength PVC material what is the thickness range is 0.7mm-1.5mm, This material is UV-resistance, the temperature resistance is -30~+70℃. All of our material has passed the CE, ROHS, FDA, ISO etc. quality verification. Moreover, such this soft material storage tank is very convenient to transport, it is collapsible. The capacity range is 100L-50,000L, options are very wide. Smaller size self supporting storage tank can use at home, garden and small farm, such as rainwater harvesting, irrigate grass and flowers, wastewater storage etc. Bigger size self supporting storage tank can use for the factory, fire-fighting, emergency etc.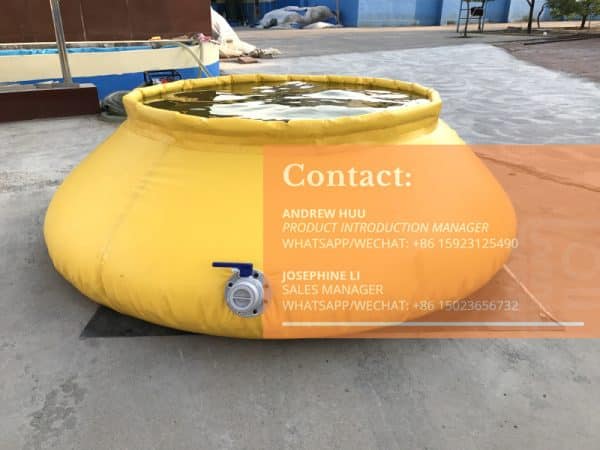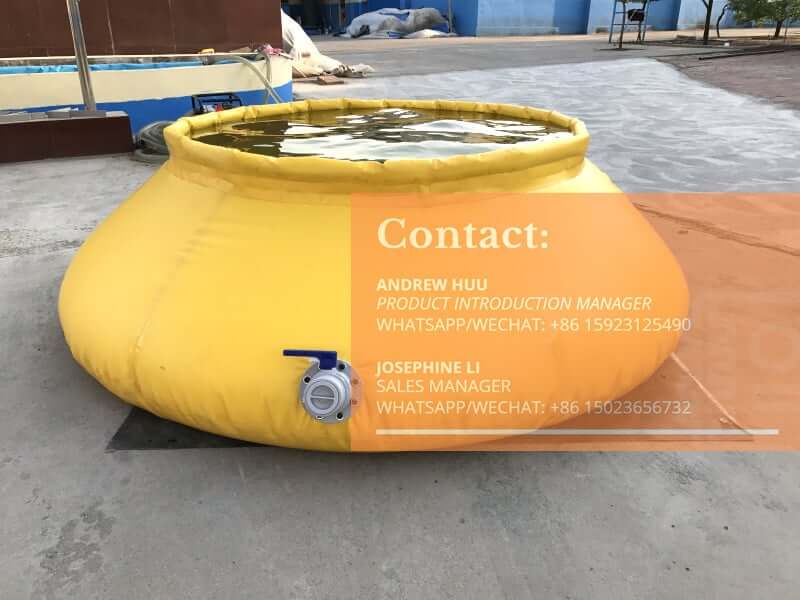 The advantage of self supporting tank
Since the self supporting storage tank is foldable, it can be placed on any flat surface. At the same time, compared with the traditional plastic water tank, it is a more wide range of use, more portable, small footprint, can be moved at any time, Storage is also much more convenient when do not need to use, can be folded and put in the warehouse.
PVC material is kind of high strength material, and we adapted double layer welding technique. very durable, the lifespan has more than 6 years under normal use.
Simple set-up, Easy to use, just needs 1-2 people. Meanwhile, there won't produce any other extra installation cost.
The size is customized; we can produce every storage tank according to the customer's specific requirements.
Water is very precious in most of the place. This water storage tank can help us save much water.
The price is cost-effective, we provide wholesale price for globe customer.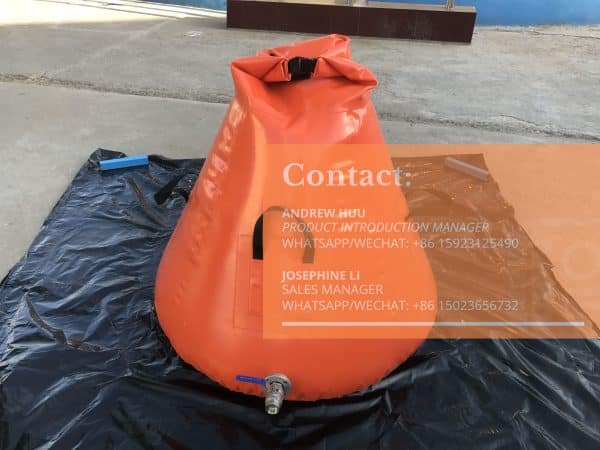 Where can we use Self Supporting storage tank
Agriculture use, irrigation, rainwater harvesting etc.
Farm use, for chicken, camel, Cattle, sheep, horse etc. animal drinking.
Daily life use, sorts of water storage, remote Storage
Industrial use, Mining, Drilling, Greywater, Water Treatment Plants and Sewage storage,
Public works and Civilian rescue organizations, Humanitarian Aid
Fish hatcheries, Tank Farms
Fire-fighting, Forestry Service, Military Operations
For camping, boat, kayak, yachts, car etc.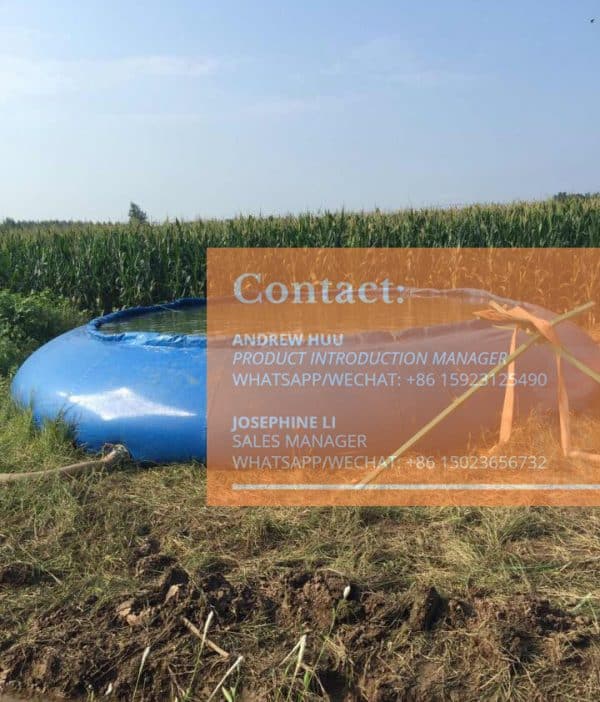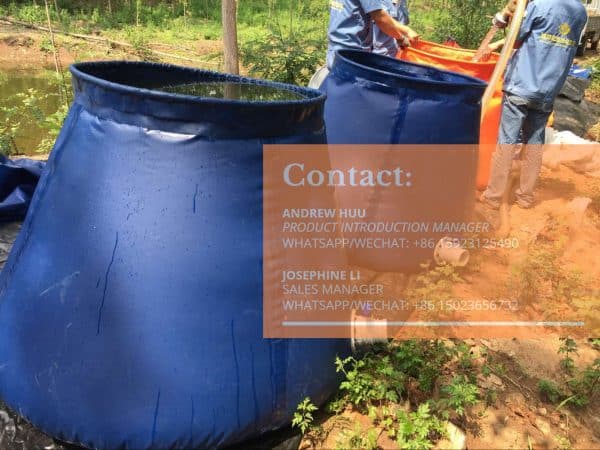 If our self supporting storage tank (onion tank) cannot meet your requirements, SpaceBladder also has Pillow water storage tank, fuel bladder tank, folding frame tanks etc. for your choice, please read more on this website.