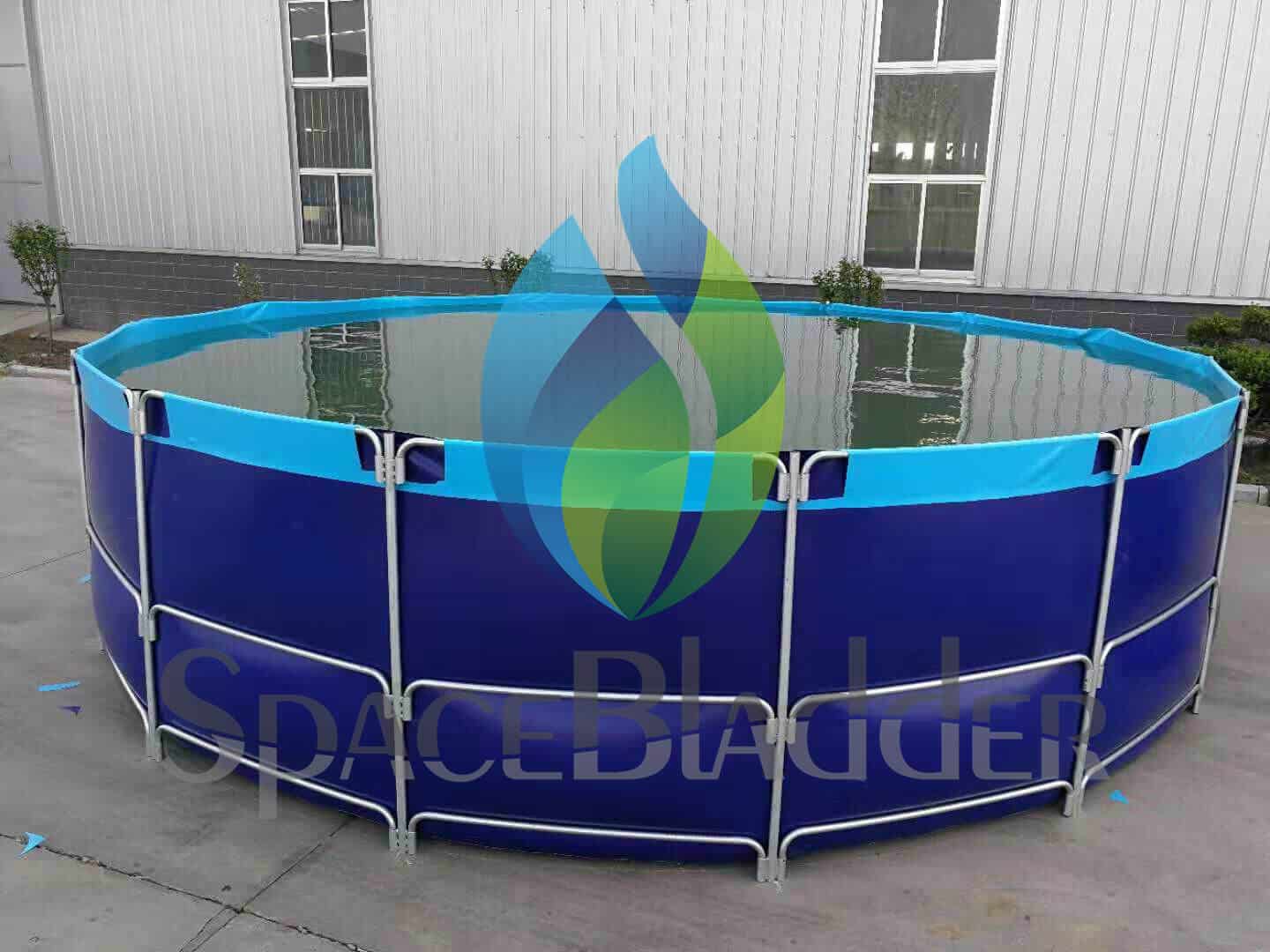 November 8, 2018

SpaceBladder Aquaculture Tank
Spacebladder mainly produces the collapsible bladder tank which includes fish farming tank, water bladder tank, onion tank, fuel bladder etc.  So, today we'd like to introduce our aquaculture tank. This type of tank includes the plastic frame support tank and hot-dip galvanized frame support tank. It is mainly used for aquaculture farming business and the aquaponic system.
1. Plastic frame support aquaculture tank
Details: PVC liner+ Plastic tube
Capacity range: 700L-7,000L.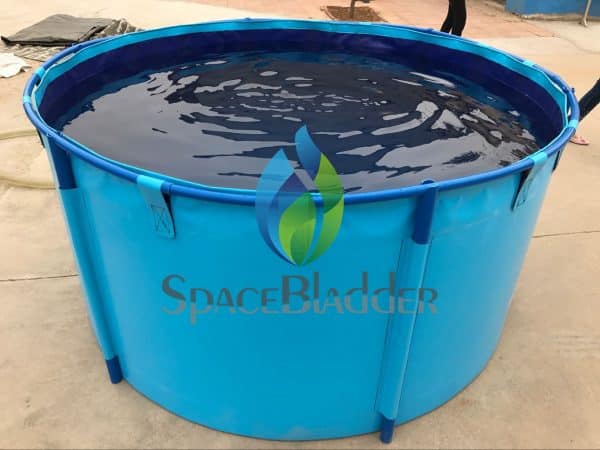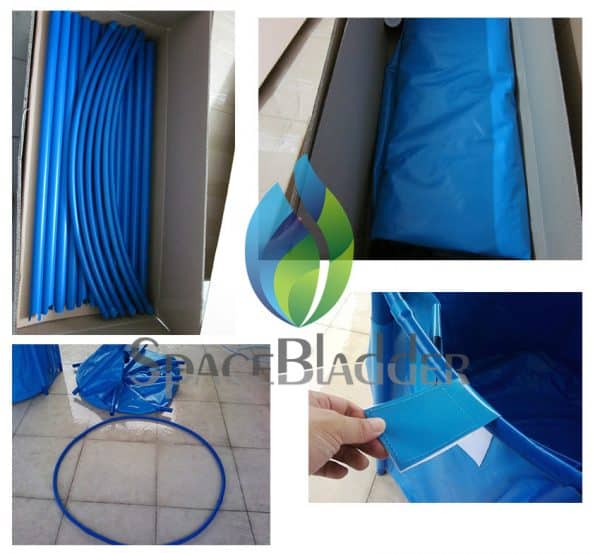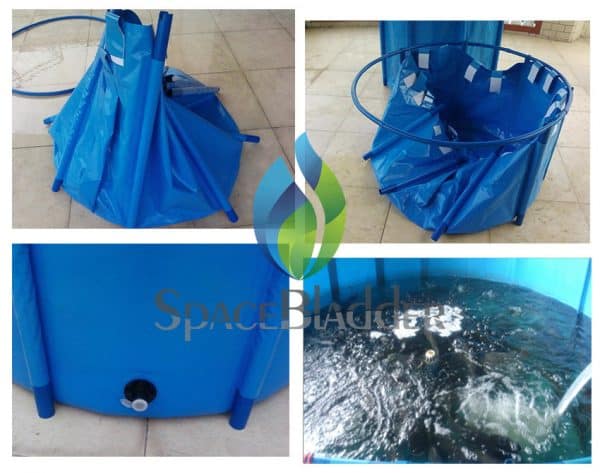 2. Hot-dip galvanized frame support Aquaculture tank
Details: PVC liner+hot-dip galvanized tube
Capacity range: 1,000L – 500,000L.
2.1 Small Size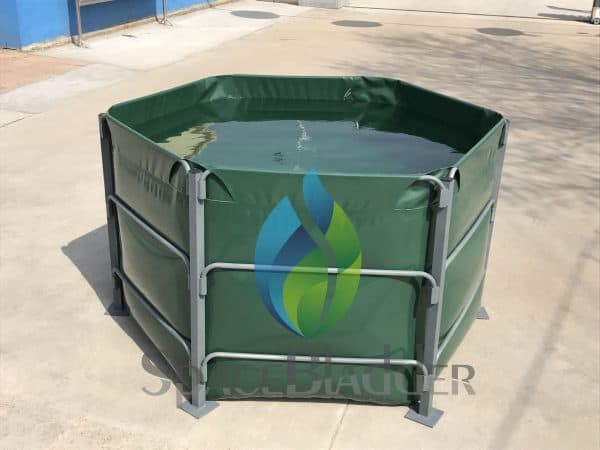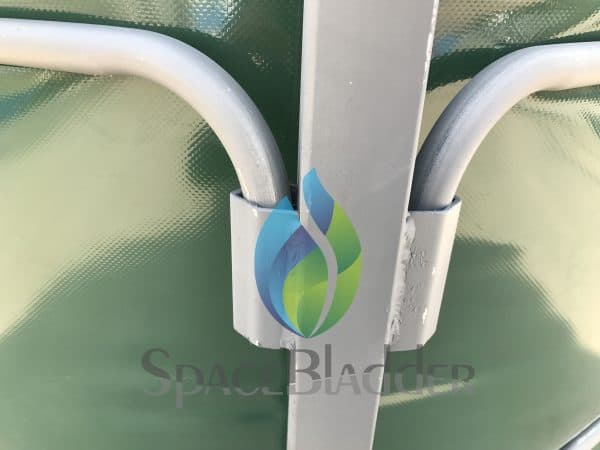 2.2 Big Size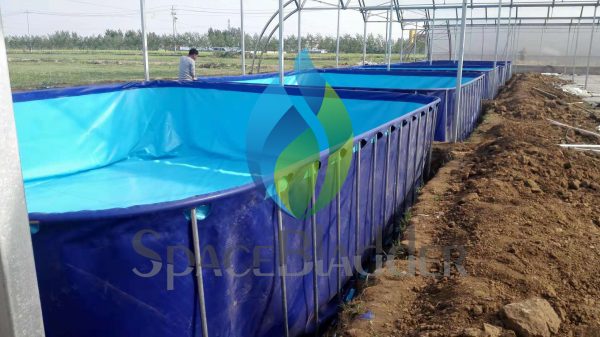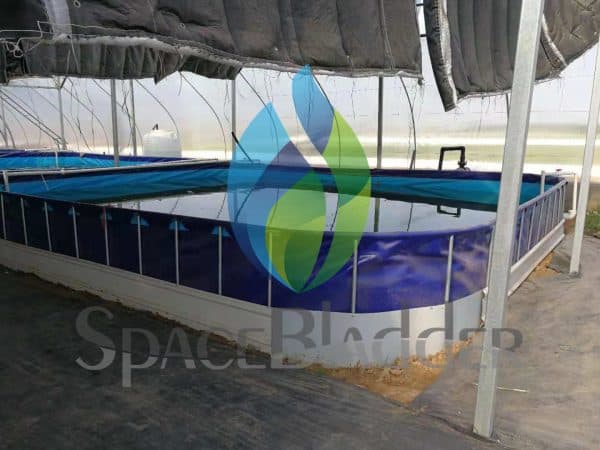 3. The advantage of Space Aquaculture tank
– Foldable tank, easy to transportation
– Customized design
– Simple set-up, low installation cost
– Durable PVC material with good sealing and anti-corrosion property
– Resistant to hot and cold temperatures, -30°C – 70°C
4. Service of aquaculture tank
– Custom-service for every tank, every client.
– 1-year warranty
– Attach repair kit
– More than 8 years lifespan products