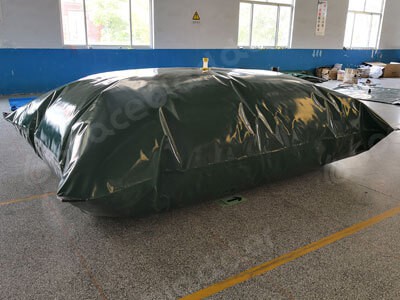 June 26, 2018

5000L Green Pillow Water Bladder for Agriculture
5000L Green Pillow Water Bladder for Agriculture is the best solution of Agriculture on Farm. Low cost and high quality. Compare with tradition water tank, you will get me convenience from our flexible pillow water bladder.
Please reference following video:

Space Bladder can provide 100L to 500,000L & customized., Green Color and colorful, Protect Cover, Air Vent, PVC PILLOW BLADDER, Agriculture, Irrigation, Rain Water Storage..etc..Any require kindly contact us.
Trusted Bladder Tank Supplier
You are our first priority customer. We ensure our products will hold to the highest standards. We truly care about you as much as you do, which is why we offer the best support in our industry. In addition, we constantly search for ways to improve the quality of our bladder tanks, while providing them at the lowest possible prices. You can count on us!